Need Help with QuickBooks®?
Are you having a challenge with your QuickBooks data or file?
Is your company outgrowing your current bookkeeping solution?
Do you need to get better business reports, a new feature, or more streamlined processes in your accounting system?
Do you need a resource you can call when you have a question about QuickBooks or when things go wrong?
If you said yes to any of the questions above, then you're in the right place to find help with QuickBooks right here. You're not alone; we have many clients who come to us with these exact questions every day.
We provide bookkeeping services, payroll services, consulting for QuickBooks and training for QuickBooks to small businesses in Golden and Denver, CO.
Consulting for QuickBooks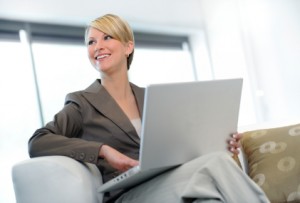 As a small business owner, we know you're busy wearing many hats just keeping your business running.  Your time is best spent running your business and not on bookkeeping, QuickBooks, your taxes, or other accounting functions.
That's where we can save you literally dozens, if not hundreds, of hours of learning curves.  We spend all year long on QuickBooks products in a wide variety of companies and industries, so it's highly likely we can quickly help you find solutions to your questions, issues, and challenges with QuickBooks.
Services for QuickBooks
With more than 30 years of accounting and small business experience, we offer bookkeeping services and consulting for QuickBooks for small businesses.
Our team holds the QuickBooks Certified Online and Desktop Advanced ProAdvisor designations, which means we stay current on the latest QuickBooks products, features, and versions.  The extra time we spend getting training, going to conferences, and earning certifications allows us to serve you better and to be able to suggest accounting and QuickBooks tips, solutions, and perhaps even software products that will help your company run smoother.
Complimentary Consultation
We'd love to find out more about your business and how we can help you with your needs for QuickBooks.
Call us at 303-736-2857 or email us at Denisha@GoldenBookkeeping.com to set up your no-cost, no-obligation 30-minute bookkeeping needs assessment.